Patutnye lame dah update,
tapi pasal terlalu malas nak transfer gambar ke dalam PC. Seminggu jugakla baru nak bukak balik tengok ape yang dapat.
"Awek Liverpool semua comel !"
Benda pertama yang aku dengar keluar dari mulut Reza. Mentang-mentang dia sorang je dapat training pass, Fahmi pun tiba-tiba gelisah dengar awek comel.
sampai je dekat luar stadium, terus rasa best sebab semua fans datang awal tunggu dekat gate.
Melayu, Cina, India.
semua jadi geng, liverpool punya pasal. Kalau anda siti nurhaliza sekalipun tapi datang pakai baju MU memang cari nahas dekat sini. No setan merah allowed!
Okay, kalau Tiz Zaqyah tersilap pakai MU takpe.
sanggup bukak baju bagi dia pakai Liverpool..hahah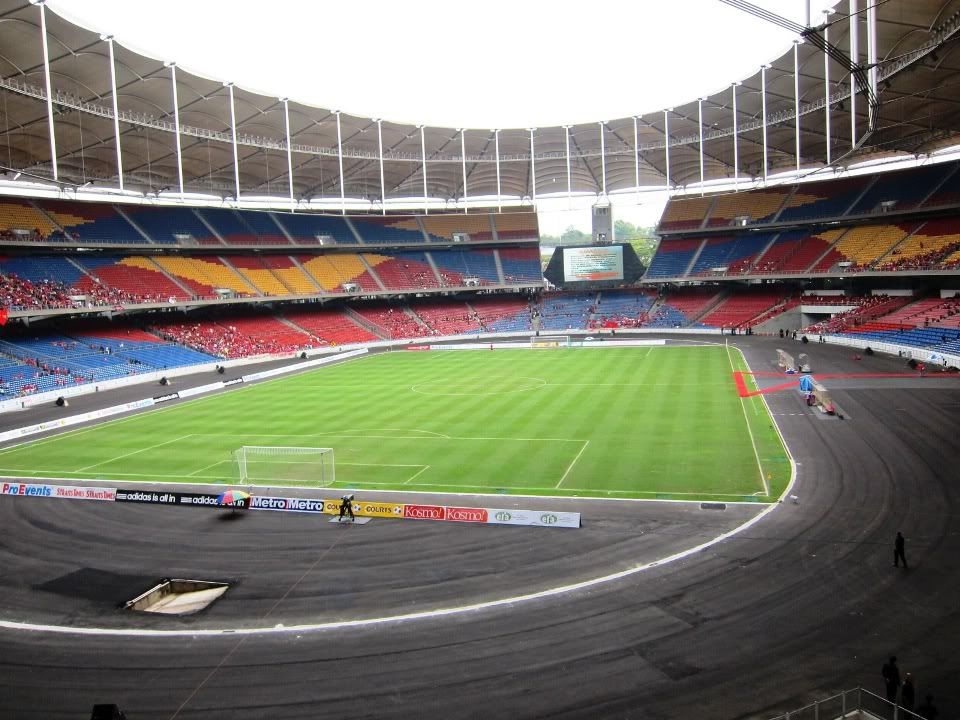 The most stunning moment,
masa ni tak penuh lagi agak tak stunning la. Tapi bila dah 90,000 fans masuk memang rasa nak lompat terjun bawah teruih!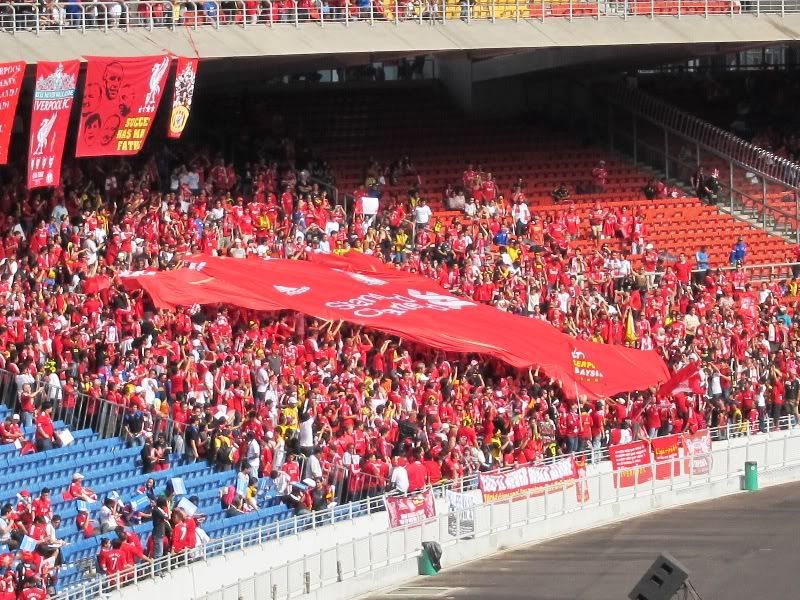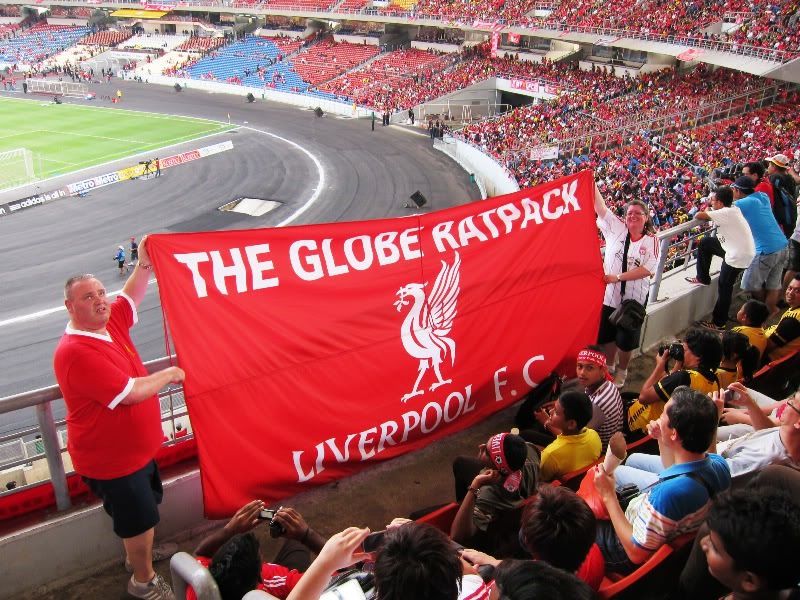 Mat Salleh ni dengan bini dia memang fanatic liverpool.
Tapi aku taktau diorang ni sokong ke kutuk ke, tak paham la apa tu
Ratpack
. Makanan tikus eh?
You see that Nigga? No papa or ugly shrek are allowed here! hahah
banyak lagi gambar ni nak letak, tapi macam malas pulak. Nanti lah bila bosan-bosan rasa nak upload pulak ye.
dan ni gambar
hot chick
yang datang.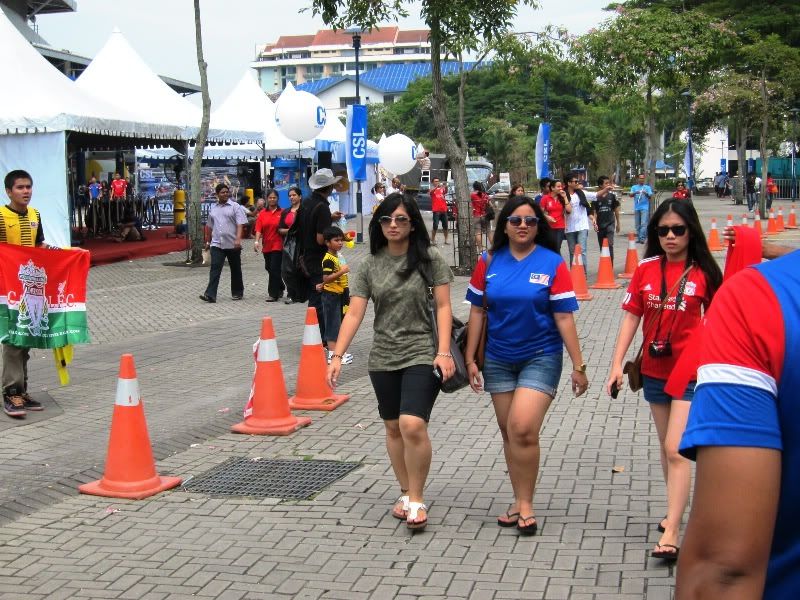 "Weh, awat aku tengok semua awek datang bawak boipren ja nih??"
"Macam mana nak ngorat!"
"Hang ni lembu, takkan depa tiba-tiba nak mai sorang tengok bola."
"konfem lah boipren depa yang ajak."